Posted by Lucy on October 25th, 2010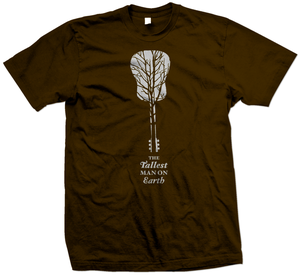 I get emails about shirts for The Tallest Man on Earth all the time, particularly after this most recent tour with S. Carey.  Apparently y'all are naked, and all you have is TTMOE tunes to keep you warm.
Well, today is your lucky day, shirtless dudes!  Two beautiful clothing options await you at this merch site.
Christmas is just around the corner, as was evidenced by my hearing "Rudolph the Red-Nosed Reindeer" at Jo-Ann fabrics yesterday.  Get you a shirt!