Aaron Frazer (of Durand Jones & The Indications) has released his debut album, Introducing…, via Dead Oceans and Easy Eye Sound.
A testament to his wide-ranging influence and deep gratitude for his musical community, Introducing… is both loving and gracious, critical without losing hope, and a showcase of a young artist on a seriously soulful ascent. Working with producer Dan Auerbach of The Black Keys, Frazer expertly calibrates consciousness-raising, as previewed by early single "Bad News," and the desire to be enveloped by love. Where previous songs were written in a partial state of turmoil, Frazer's debut LP shows maturation and range.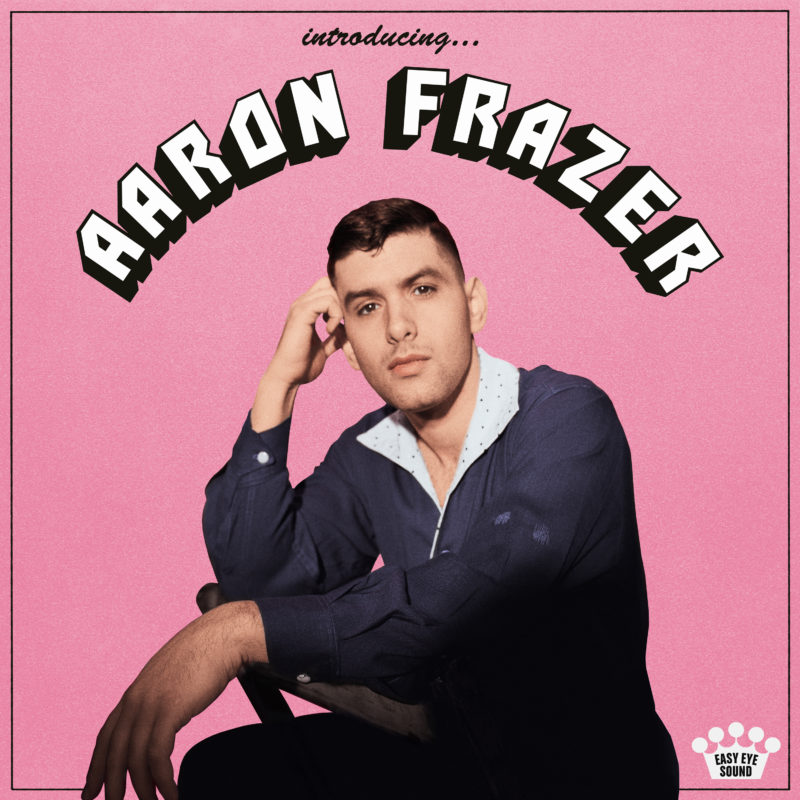 Soft-spoken with the look of a slightly disaffected 1950s matinee idol, Frazer possesses a unique voice that's both contemporary and timeless. The Brooklyn-based, Baltimore-raised songwriter first came into the international spotlight as the drummer and co-lead singer for Durand Jones & The Indications. He's certainly created a community through his work with the Indications, gospel-soul project The Flying Stars of Brooklyn, and countless side shows in Bloomington and New York. Throughout, Frazer has used music to call attention to issues of inequity and injustice, while highlighting the work of organizations like the Poor People's Campaign. "It's important ethically to try to use music for good. If you have something to say politically, don't hide it until it's asked about," he says, adding that Introducing… balances songs of happiness with more political messages.
The 12 songs on Introducing… combine '70s soul with Auerbach's particular sensibilities, and include songs with a message in the key of Gil Scott-Heron, as well as uplifting tales of love told through a blend of disco, gospel, and doo-wop. The album was recorded in a week at Auerbach's antique and ephemera-laden studio in Nashville following a rapid and prolific songwriting session. "Dan likes to have this writing process where you just let go and embrace the kind of pressure cooker environment that comes with extreme time limitation," Aaron says, adding that the writing sessions pushed him creatively. Dan brought in legendary songwriters such as L. Russell Brown, who wrote hits for fellow falsetto Frankie Valli and co-wrote the album's opening track, "You Don't Wanna Be My Baby". Dan adds: "As soon as Aaron started singing, Russell looked at me and his eyes lit up. He instantly understood Aaron; it was a perfect, effortless way to start the record."
For Introducing…, Auerbach called on a crew of heavy session players — including members of the Memphis Boys (who played on Dusty Springfield's "Son of A Preacher Man" and Aretha Franklin's "You Make Me Feel Like A Natural Woman"), symphony percussionist Sam Bacco, and several members of the Daptone-Big Crown Records universe. "I really didn't want to make a retro record with Aaron; I wanted it to be its own thing, have its own sound. The crew had not made records together before, so it was a very fresh feeling that I think will strike a chord with people. There's this amazing cross-section of musicians, young and old, with Aaron leading the way." With a collaborative vision, Introducing… manages to hit the sweet spot between intuition, intentionality, and craft – a love song that's both personal and universal.