Last spring, Devendra Banhart and Noah Georgeson started to make a record that was like nothing they had made before – an ambient album that would be both a haven from a suddenly terrified world and a heartfelt musical dialogue between two artists who have been friends and collaborators for over two decades. The resultant Refuge is an album of profound meditative beauty which offers the listener a much-needed sense of peace and renewal. Refuge will be released as part of Secretly Group's Friends Of…. series via Dead Ocean on August 13th, 2021.
The first two tracks from the album, "Into Clouds" and "In a Cistern" come with a video directed by Nicky Giraffe and Julianna Giraffe. The video is a collection of meditative imagery and documentation of insects camouflaging in environments both natural and unnatural, as they make their journey to a larger Refuge. Or, as Nicky Giraffe explains, ""A meditative look at the life's journey of two snails, from conception to old age, as narrated by a choir of natural imagery and other bugs."
Listen to "Into Clouds" + "In a Cistern"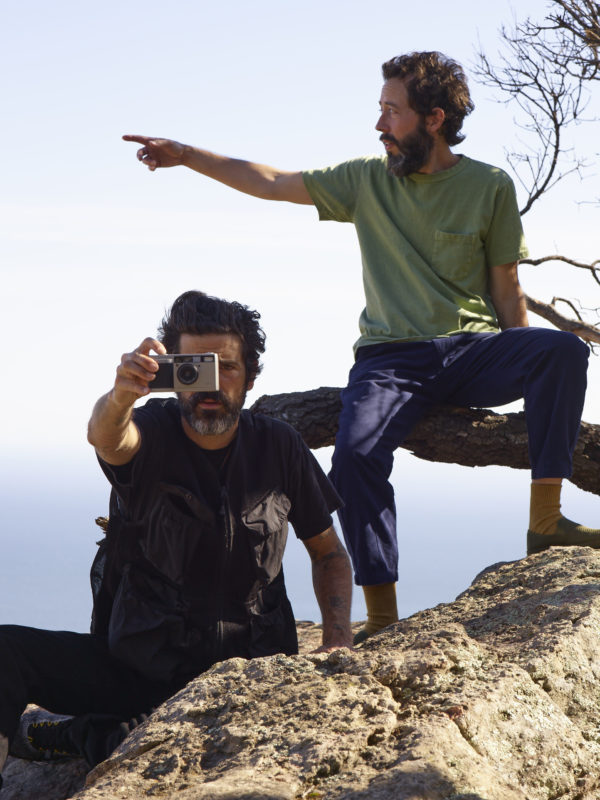 Another two tracks from the album – "Mizuko Kuyo" and "Rain Of Flowers (feat. Lama Rod Owens)" – are available exclusively on Calm. Beginning today at 12pm ET / 9am PST, Calm users can listen to these two pieces in the "Music" section of the platform.
Written and recorded separately during 2020, and then seamlessly woven together, the album features a cast of friends and icons from the realm of meditation and mindfulness. The two artists approach a similar mood from very different compositional angles, ranging from weightless synth drones to luminous lattices of woodwind and strings. As the tracks took shape, the duo asked musicians in their circle to record parts remotely: Mary Lattimore on harp, Nicole Lawrence on pedal steel, Tyler Cash on piano, Todd Dahlhoff on bass, Vetiver's Jeremy Harris on synthesizer and additional production, and David Ralicke on brass and woodwind.
Devendra, who has been studying Vajrayana Buddhism for the last decade, invited the contributions from spiritual teachers. World renowned teacher and meditation pioneer Sharon Salzberg ("she's one of the people who introduced the word 'mindfulness' to the west", explains Devendra) adds a little guided meditation to "Sky Burial", spiritual teacher and founder of the Escuela Valores Divinos Sri Mataji Shaktiananda appears on "A Cat", and Devendra's own Bhutanese teacher Neten Chokling Rinpoche recites a mantra at the end of "Asura Cave", which also features field recordings of Buddhist ceremonies Devendra gathered in Nepal. The album came together in 2020 but, says Devendra, "We've been talking about it for so long. It's kind of been 20 years in the making."
Devendra and Noah met on the night of Halloween 1999 during festivities on San Francisco's Castro Street. Due to the holiday, their first encounter was in costume and Devendra mistook Noah's Bjorn Borg outfit as something suggesting a French drug dealer. Having established that he was not, in fact, a French drug dealer, they became fast friends. Noah, whose production and mixing credits include Joanna Newsom and The Strokes, came on board as co-producer of Devendra's 2005 album Cripple Crow and they've been working together ever since.
Devendra grew up in Venezuela while Noah, six years older, is a native of Nevada City, California. But as they got to know each other, they realised that they had a similar history in the New Age subculture of the 1980s: a world of meditation, Eastern music, the Bhagavad Gita and The Whole Earth Catalog. Childhood memories were colored by the aromas of health food stores and the sound of New Age labels like Windham Hill Records.
Twenty years ago, though, this music was deeply unfashionable. "It wasn't cool for a long time," Noah says. "I went to grad school for music composition. Coming from an academically rigorous world, I rejected this kind of music because it's simple, gestural music. It took me a while to come to a place where I was OK with that. It was not our intention to mimic these records but that New Age world is part of the musical foundation." He also cites the influence of the maverick composers Henry Cowell, Lou Harrison and Pauline Oliveros, whose practice of "Deep Listening" was very influential for this record.
It was while making Devendra's last album, Ma, in 2019 that the pair finally decided to make their ambient record. Even though they only live a short drive away from each other in Los Angeles, the pandemic meant they were unable to meet, so Devendra and Noah had to work remotely before sharing their work with one another, a process they describe as "the most intimate thing we've done…This would be the only record we could possibly make like this."
Inspired by both memories of the past and the needs of the present, Refuge is an act of companionship and generosity which gives the listener room to breathe. "We're hoping to create a sense of comfort and coming back to the moment," Devendra says. "It's really important to have a little bit of space between us and our anxieties and impulses. What you do with that space is up to you."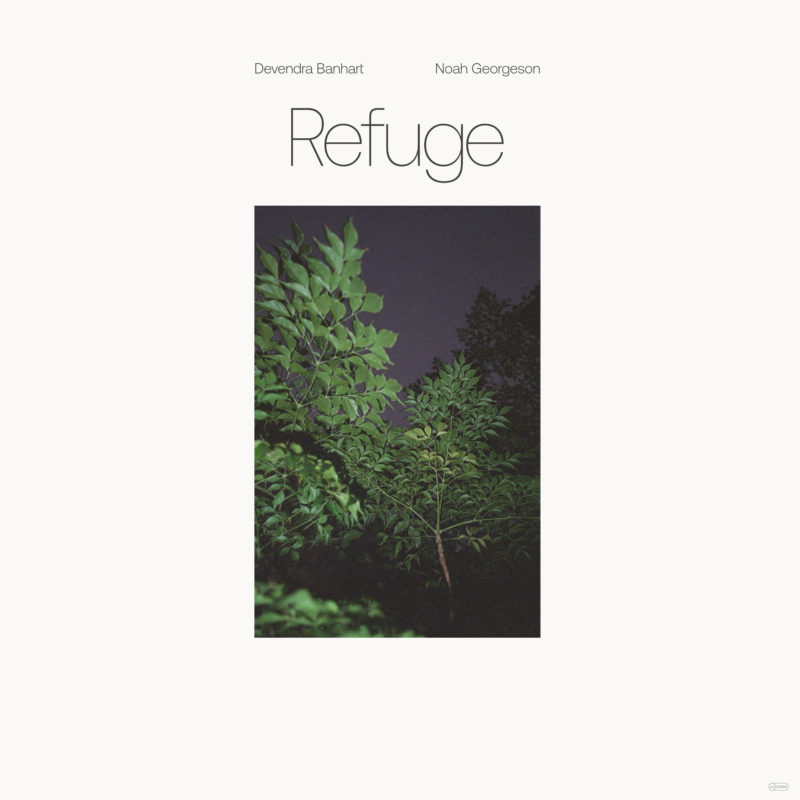 As a companion to Refuge Devendra Banhart and Noah Georgeson are offering two limited edition bundles with hand-picked items included. Limited to just 350 orders and packed in a custom box, these Deluxe sets will feature a postcard pack with imagery from Refuge, Tibetan Lhasa incense and a wabi-sabi smudge bowl from Incausa, plus a Genmaicha tea blend from Shizouka, Japan, via Bellocq Tea Atelier. 100 boxes will also include a hand-drawn and signed original drawing by Devendra Banhart.
 Pre-order Refuge HERE