Durand Jones & The Indications share a new single/video, "The Way That I Do,"  from their forthcoming album, Private Space, out July 30th on Dead Oceans in association with Colemine Records. "The Way That I Do" is upbeat, and conjures the flicker of a disco ball. Its grooving percussion is balanced by keys and Aaron Frazer's signature falsetto. The accompanying video, directed by Weird Life and shot at Josephine's Southern Cooking in Chicago, features Pete & Linda Frazier, the 2019 winners of the World's Largest Steppers Contest in Chicago. "My wife Linda and I are from Chicago, the Stepper's capital of the world, and are members of the Majestic Gents Stepper's organization," says Pete Frazier. "We were honored to be asked to participate in this video. As we say on the dance floor, 'Steppers, let's go to work!'" In-step with the aesthetic presentation of Private Space, the two dance in retro inspired outfits on an old-school stage.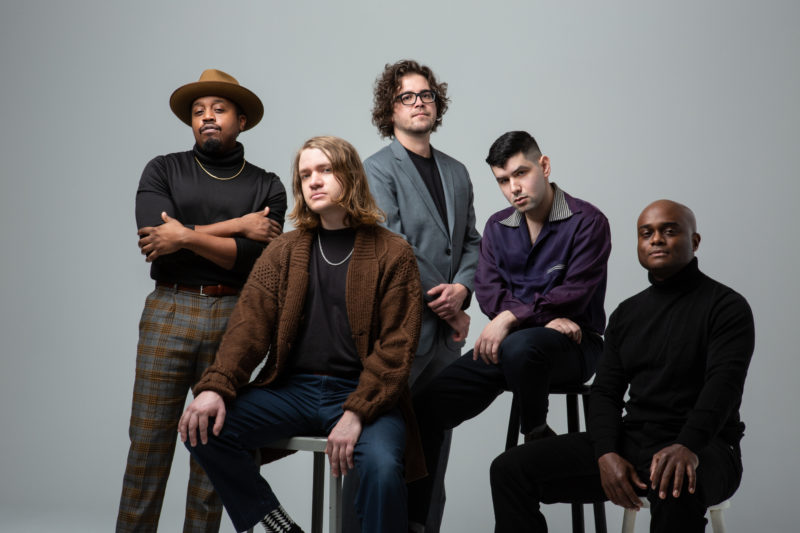 Aaron Frazer adds: "Whether on tour or spinning records, over the years we realized how much we love making people dance. When the first notes hit or the needle drops and the whole crowd lights up, that's a feeling we held onto all through 2020. And that's what we're bringing on 'The Way That I Do.' It's a run-to-the-dancefloor song for that special person who gets you shook, makes you wanna do more and be your best self. But it's also for everyone who's missed just getting together and movin' their ass! See y'all soon!"
Following The Indications' 2019 album, American Love Call, Private Space unlocks the door to a wider range of sounds, boldly launching the band into a world of synthy modern soul and disco beats dotted with strings. The Indications are true masters at melding revival sounds with a modern attitude. The ten tracks across Private Space provide for both an escapist fantasy and a much-needed recentering after a tumultuous 2020. 
Developed after being apart for much of the year, Private Space is creatively explosive and delights in upending expectations. Throughout, The Indications highlight a collective resiliency – as well as the power of a good song to be a light in the darkness. From ideation to the final album cut, Private Space is a meditation on what gets us through isolation and loss: community, love and friendship. As the world slowly resets from the chaos of the past year, Private Space comes at just the right time. "I feel we'll be arriving into people's lives as they're exiting a really tough period," Frazer theorizes. "We're not out of the woods, but hopefully this allows people to get together again, to share and experience catharsis."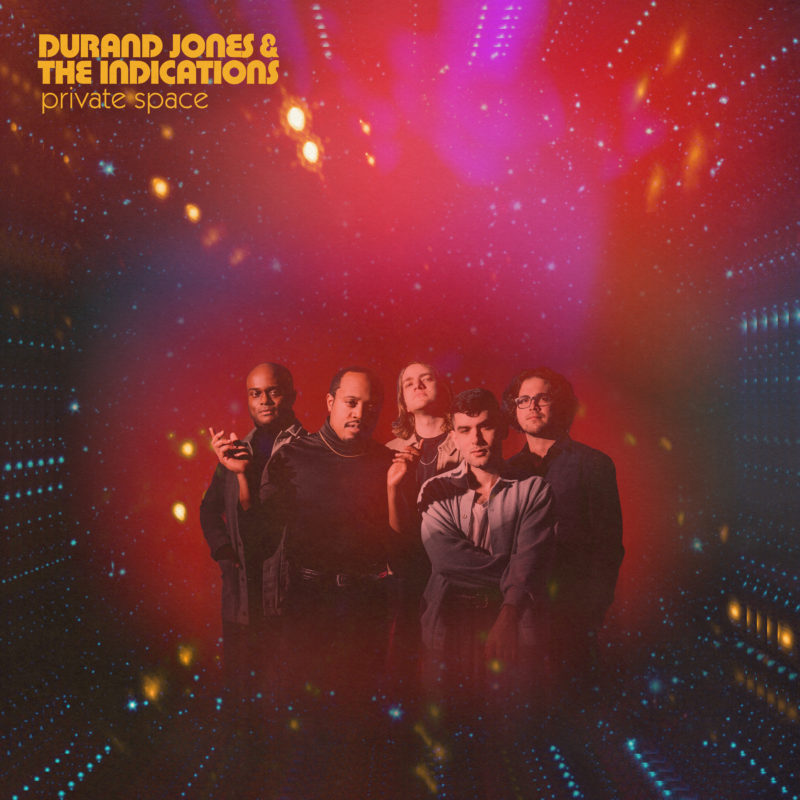 Durand Jones & The Indications Tour Dates (new dates in bold):
Sat. Sep. 4 – Hershey, PA @ Harrisburg University At The Englewood
Sun. Sep. 5 – Pittsburgh, PA @ Spirit Hall
Tue. Sept. 7 – Boston, MA @ Paradise Rock Club w/ 79.5
Wed. Sep. 8 – Philadelphia, PA @ Union Transfer w/ 79.5
Fri. Sept. 10 – Brooklyn, NY @ Brooklyn Steel w/ 79.5
Sat. Sept. 11 – Washington DC @ 9:30 Club w/ 79.5
Mon. Sept. 13 – Chicago, IL @ Vic Theatre w/ 79.5
Tue. Sept. 14 – Minneapolis, MN @ Fine Line w/ 79.5
Thu. Sept. 16 – Denver, CO @ Gothic Theater w/ 79.5
Fri. Sept. 17 – Salt Lake City, UT @ The Commonwealth Room w/ 79.5
Mon. Sept. 20 – San Diego, CA @ Soma w/ 79.5
Mon. Sep. 21 – Los Angeles, CA @ Hollywood Palladium w/ 79.5
Wed. Sept. 22 – Los Angeles, CA @ Hollywood Palladium w/ 79.5
Thu. Sep. 23 – Santa Barbara, CA @ Santa Barbara Bowl w/ My Morning Jacket
Fri. Sept. 24 – Dana Point, CA @ Ohana Fest
Sat. Sep. 25 – Berkeley, CA @ Greek Theatre at UC Berkeley w/ My Morning Jacket
Tue. Sep. 28 – Troutdale, OR @ Edgefield w/ My Morning Jacket
Wed. Sep. 29 – Spokane, WA @ Spokane Pavilion at Riverfront w/ My Morning Jacket
Fri. Oct. 1 – Seattle, WA @ Paramount Theater w/ My Morning Jacket
Sat. Oct. 2 – Seattle, WA @ Paramount Theater w/ My Morning Jacket
Sun. Oct. 3 – Bend, OR @ Les Schwab Ampitheater w/ My Morning Jacket
Fri. Oct. 8 – Austin, TX @ Austin City Limits Music Festival
Thu. Oct. 28 – Sun. Oct. 31 – Live Oak, FL @ Suwanee Hulaween
Sun. May 22, 2022 – Monterey, CA @ California Roots Festival