Today, Secretly Group welcomes listeners back to Secretly Society, uncovering even more of the untold and abundant stories behind some of independent music's most influential artists, albums and record labels. For its second season, the revelatory podcast series will continue providing a new platform to the first-person perspectives that define the history of Dead Oceans, Jagjaguwar, Saddest Factory Records and Secretly Canadian, beginning with a brand new pair of episodes out now. In the season premiere, Secretly Society hosts Tom Davies and Kate Hutchinson sit down with Dead Oceans record label founder Phil Waldorf and Secretly Group Co-Founder Chris Swanson to chronicle Dead Oceans' transformation over its past 16+ years: from its scrappy operations in the pre-streaming era to the home of Japanese Breakfast, Mitski, Phoebe Bridgers and so many more of the alternative zeitgeist's monumental success stories. Then, in episode two – for the podcast's inaugural, in-depth artist interview – Jagjaguwar's Jamila Woods traces her journey from her first band to her first solo album, to her brand new release, Water Made Us, discussing astrology, her celebrated collaborations and more along the way.
LISTEN TO SECRETLY FREQUENCIES – DEAD OCEANS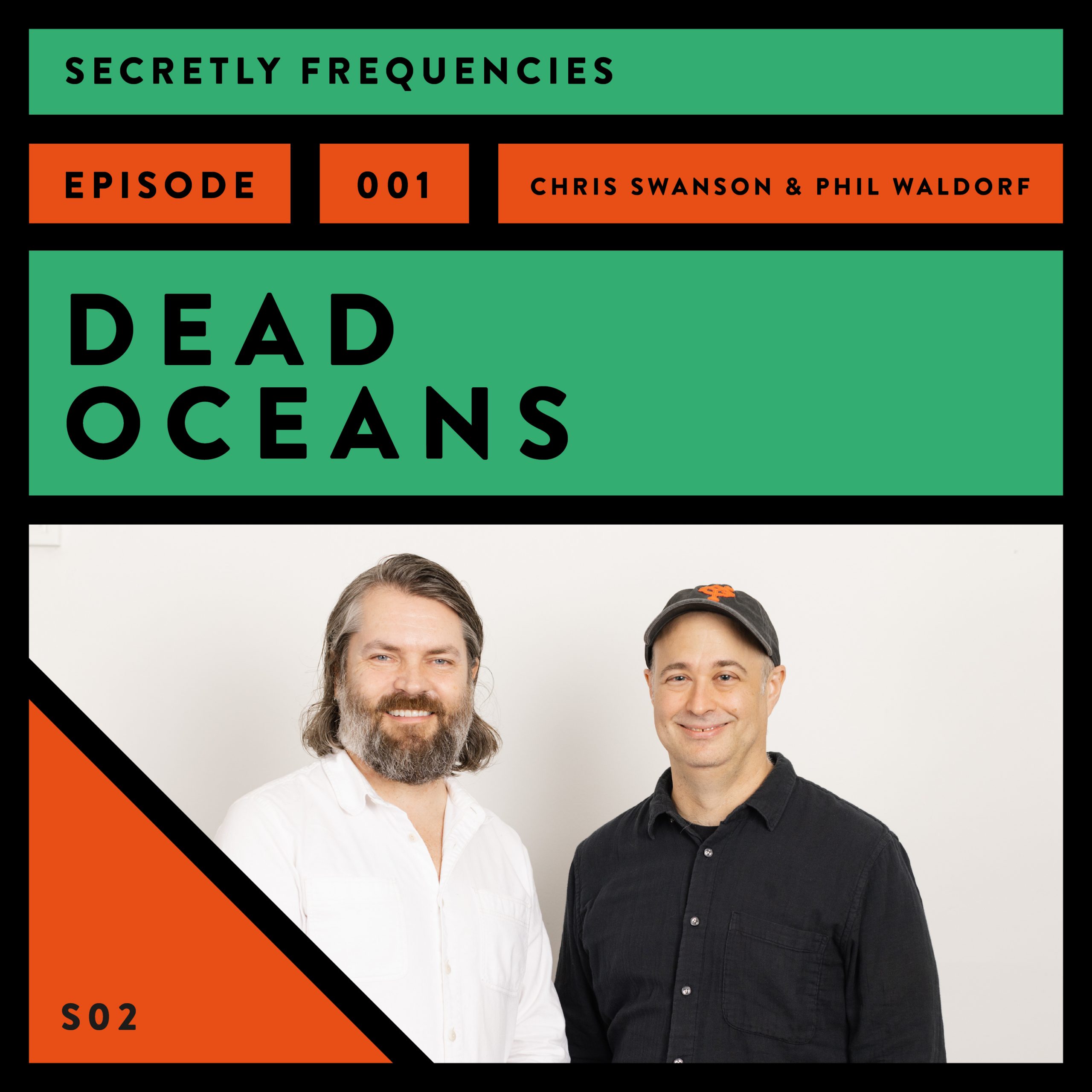 New episodes of Secretly Society will continue to drop bi-weekly on all podcast platforms, further expanding the context and themes surrounding fans' favorite records, and some they might have missed. Upcoming guests include Dead Oceans artist Kevin Morby, Clem Creevy of Secretly Canadian band Cherry Glazerr, formative Jagjaguwar signing Oneida, and music journalist Grayson Haver Currin, for a four-part mini-series on the band that birthed Bon Iver, Megafaun and so many more: DeYarmond Edison. On the heels of Jagjaguwar's release of Epoch, the historic 5-LP, 4-CD and 114-page box set executive produced by Currin and hailed as "gorgeous" (The New Yorker), "a treasure trove" (NPR Music) and "a monument for friendship writ large" (Pitchfork), Secretly Society will dive further into the unabridged, unabashed story of the short-lived but life-changing band. Narrated by Currin, the four DeYarmond Edison episodes feature conversations from band members Brad Cook, Phil Cook, Justin Vernon and Joe Westerlund, recounting a heartbreaking and heartwarming saga that begins as a group of four childhood friends in turn-of-the-century Wisconsin, and ends with some of the most venerated, individual music careers of their generation.
Additionally, as part of its 20th Anniversary, Numero Group co-founders Ken Shipley and Rob Sevier will join Secretly Society for two episodes this season, talking about the evolution of their "cult record label that brings forgotten music back from the dead," as GQ describes. "The fact that Numero has survived for twenty years – weathering everything from the rise of streaming to a supply-chain-glutting 'vinyl revival' that ironically made it harder to press new records on vinyl – is no surprise." Together they will tell stories about Ryan Gosling, the unexpected explosion of '70s-era high school singer Shira Small, the courting of Chicago blues pioneer Syl Johnson, reintroducing pivotal post-hardcore, emo and punk records to a whole new generation, and so much more.
Secretly Society is an original production of Secretly Group, led by Executive Producers Ben Swanson and House of Hutch, Creative Director Robby Morris, Project Manager Mimi Gontar, Host Tom Davies, and a rotating cast of writers, producers, engineers and special guests who bring these stories to life.
—
TUNE INTO REST OF THE SEASON HERE: