Wednesday announce their highly anticipated new album Rat Saw God, out 7th April via Dead Oceans with a video for its lead single "Chosen To Deserve," directed by Spencer Kelly. Across the album's ten tracks the band builds a shrine to minutiae. Half-funny, half-tragic dispatches from North Carolina unfurling somewhere between the wailing skuzz of Nineties shoegaze and classic country twang, with distorted pedal steel and Karly Hartzman's voice slicing through the din.
"Chosen to Deserve is a writing exercise I gave myself to try to recreate the iconic song by Drive-By Truckers "Let There Be Rock" but with my own experiences from growing up and fucking around and getting into stupid shit," Hartzman explains. "The video directed by Spencer Kelly shows the setting of my upbringing and antics: my parents' neighborhood in Greensboro, NC and Lake Myers RV Resort."
Late last year the band shared "Bull Believer," an album cut that Pitchfork named Best New Track and one of the Best Songs of 2022 calling it "their most ambitious song to date." Additionally, Rat Saw God was named one of the most anticipated albums of 2023 by Stereogum and Uproxx.
LISTEN TO/WATCH "CHOSEN TO DESERVE" NOW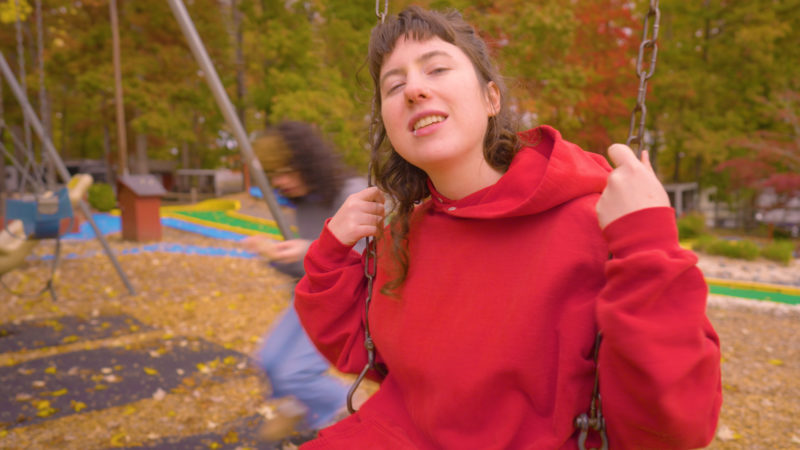 Rat Saw God was written in the months immediately following Twin Plagues' completion, and recorded in a week at Asheville's Drop of Sun studio. While Twin Plagues was a breakthrough release critically for Wednesday, it was also a creative and personal breakthrough for Hartzman. The lauded record charts feeling really fucked up, trauma, dropping acid. It had Hartzman thinking about the listener, about her mom hearing those songs, about how it feels to really spill your guts. And in the end, it felt okay. "I really jumped that hurdle with Twin Plagues where I was not worrying at all really about being vulnerable – I was finally comfortable with it, and I really wanna stay in that zone."
The songs on Rat Saw God don't recount epics, just the everyday. They're true, they're real life, blurry and chaotic and strange – which is in-line with Hartzman's own ethos: "Everyone's story is worthy," she says, plainly. "Literally every life story is worth writing down, because people are so fascinating."
But the thing about Rat Saw God – and about any Wednesday song, really – is you don't necessarily even need all the references to get it, the weirdly specific elation of a song that really hits. Yeah, it's all in the details – how fucked up you got or get, how you break a heart, how you fall in love, how you make yourself and others feel seen – but it's mostly the way those tiny moments add up into a song or album or a person.
PRE-ORDER/PRE-SAVE RAT SAW GOD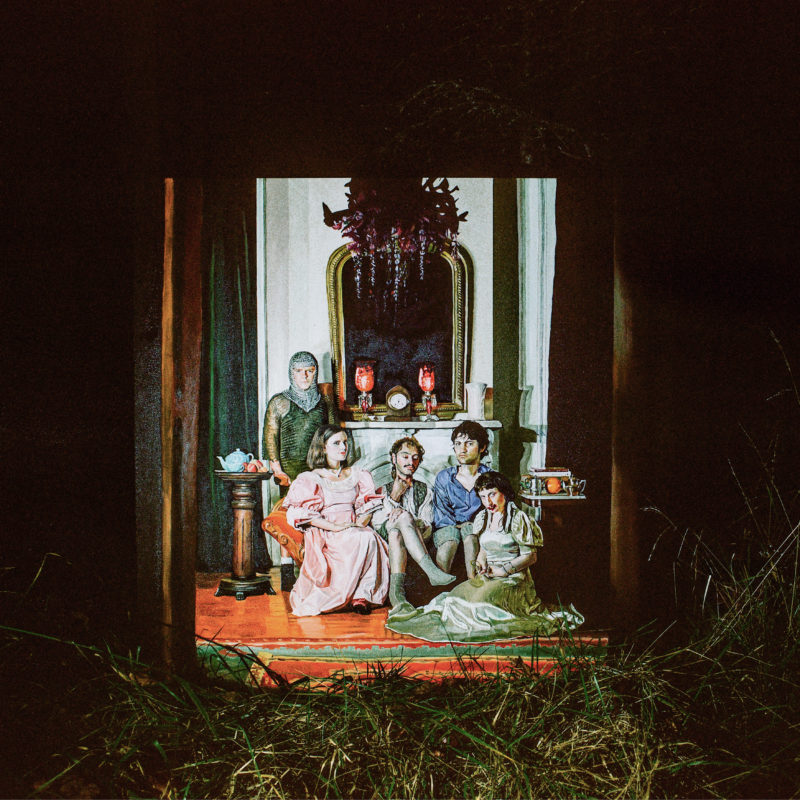 UPCOMING TOUR DATES:
26/4 – Atlanta, GA – The Earl *
27/4 – Birmingham, AL – Saturn *
28/4 – New Orleans, LA – Gasa Gasa *
30/4 – Dallas, TX – Club Dada *
1/5 – Austin, TX – The Ballroom *
3/5 – Albuquerque, NM – Sister Bar *
4/5 – Tucson, AZ – Club Congress *
5/5 – Los Angeles, CA – Teragram Ballroom !
6/5 – San Francisco, CA – Independent *
8/5 – Portland, OR – Mississippi Studios *
9/5 – Vancouver, BC – Fox Cabaret *
10/5 – Seattle, WA – Barboza *
11/5 – Spokane, WA – Lucky You Lounge *
13/5 – Boise, ID – The Shredder *~
12-14/5 – Salt Lake City, UT – Kilby Block Party
15/5 – Denver, CO – Larimer Lounge *
17/5 – Kansas City, MO – Record Bar *
18/5 – St. Louis, MO – Off Broadway *
19/5 – Little Rock, AR – Sticky Fingers Rock N Roll Chicken Shack *
20/5 – Memphis, TN – Growlers *
21/5 – Nashville, TN – Basement East *
27/5 – Berlin, DE – Schokoladen
28/5 – Groningen, NL – Vera
29/5 – Amsterdam, NL – Paradiso Upstairs
31/5 – Brussels, BE – Witlof Bar
1/6 – Paris, FR – L'International
3/6 – Barcelona, ES – Primavera Sound
5/6 – Manchester, UK – YES Basement
6/6 – London, UK – Lexington
7/6 – Bristol, UK – Rough Trade
9/6 – Porto, PT – Primavera Sound
10/6 – Madrid, ES – Primavera Sound
15/6 – Charlotte, NC – Neighborhood Theatre #
16/6 – Carrboro, NC – Cat's Cradle #
17/6 – Philadelphia, PA – Union Transfer @#
18/6 – Washington, DC – Black Cat #
20/6 – Brooklyn, NY – Music Hall of Williamsburg #
21/6 – Cambridge, MA – Sinclair #
22/6 – Montreal, QC – Bar Le Ritz #
23/6 – Toronto, ON – Horseshoe Tavern #
24/6 – Grand Rapids, MI – Pyramid Scheme %
26/6 – Chicago, IL – Metro #
27/6 – Milwaukee, WI – Cactus Club #
28/6 – Minneapolis, MN – Turf Club #
30/6 – Columbus, OH – Ace of Cups #
1/7 – Asheville, NC – The Orange Peel #
* w/ Cryogeyser
! w/ Toner
# w/ Tenci
% w/ Advance Base
@ w/ All Dogs
~ w/ Mannequin Pussy