"In Or In-Between (Remix)" the new song by Claud & The Marías feat. Jesse, is out now on Saddest Factory Records.
Stream "In Or In-Between (Remix)"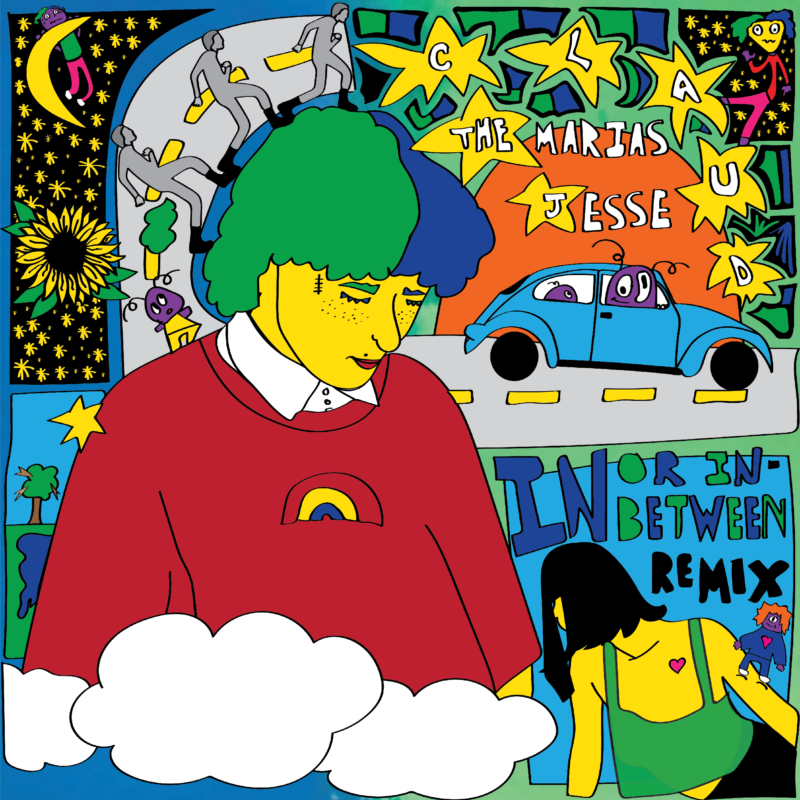 Standing at 5 feet tall with green and blue hair (hair color subject to change), 21-year old Claud Mintz is a prolific and industrious talent. The first signing to Phoebe Bridgers' new label imprint with Dead Oceans, Claud has been stealthily releasing impressively agile pop songs for the last two years.
Super Monster is 13 songs of irresistible charm and a vertiginous but joyous coming-of-age reckoning with young love. A skilled lyricist with an extraordinary gift for writing infectious melodies, Claud sees relationships as games of endless wonder, intrigue and second-guesses; a roller-coaster thrilling you, even when it's terrifying. From beginning to end, the sparkling tunes capture the assorted stages of a relationship's delight and dejection – the giddy sensation of a first kiss, the heartsick longing of a pending rejection and the reluctant call for a requisite breakup.