On 18th September 2020, Bristol-based Fenne Lily released BREACH, her diaristic and frequently sardonic second album via Dead Oceans ('At times compassionate, at times derisive, the record captures some of Lily's most musically compelling moments yet.' – Loud & Quiet). 
Now, Fenne Lily announces BREECH (Acoustic EP), due out 6th August; her first release of 2021. The EP consists of four stripped-back versions of tracks from her latest record, alongside a cover of 'Taken' by LA-based band MUNA.
Fenne wrote BREACH during a period of self-enforced isolation pre-COVID, after a disjointed experience of touring Europe, followed by a month alone in Berlin. The album deals largely with "loneliness, and trying to work out the difference between being alone and being lonely.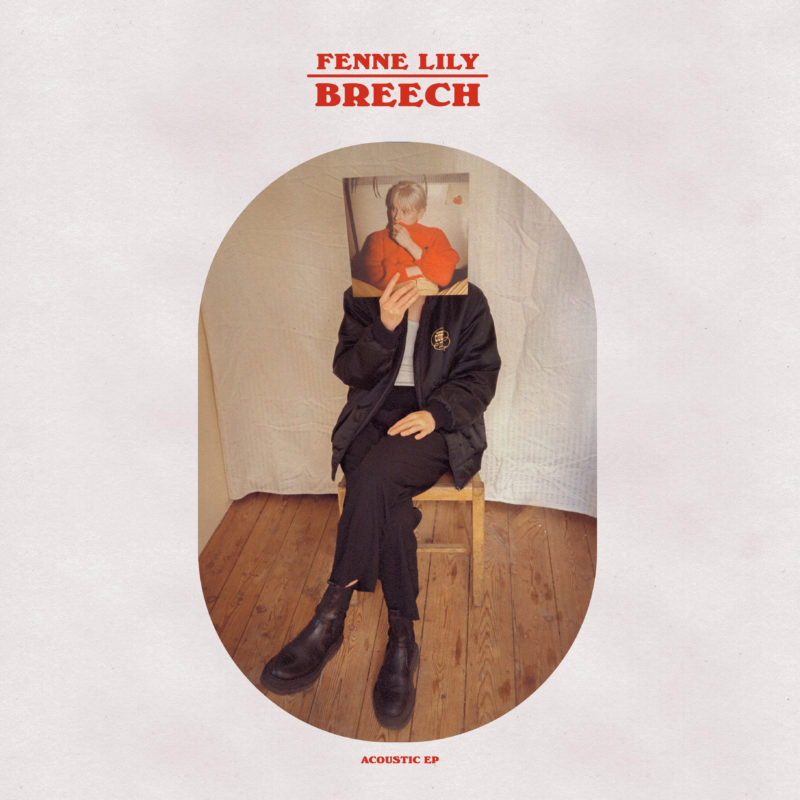 Whereas BREACH sounded more expansive and bigger than anything Fenne had previously released, BREECH (Acoustic EP) reveals in the honest, open-hearted songs a new level of intimacy and intricacy.
On the EP, Fenne said:
"I wrote BREACH with the intention of playing it live and big, but when my world got smaller it seemed right that these songs should get smaller too. Tracking these songs in one take and quietly; taking them back to how they started when I wrote them — it felt right. Like risk free time travel."
And on "I, Nietzsche (acoustic)", shared today, she added:
"Without playing these songs live, I suddenly wondered whether they stood up as songs by themselves — without the band, without production. 'I, Nietzsche' especially. For a song written about a guy who used to read me the Unabomber manifesto while I fell asleep, it was a nice surprise to discover it can be sweet and soothing."
BREECH (Acoustic EP) track listing:
1. Hypochondriac (acoustic)
2. I, Nietzsche (acoustic)
3. I Used To Hate My Body But Now I Just Hate You (acoustic)
4. Birthday (acoustic)
5. Taken (MUNA cover)
Fenne Lily Tour Dates:
2021
23 July – Latitude Festival, Beccles
20 Aug – Green Man Festival, Brecon Beacons
29 Aug – Victorious Festival, Portsmouth
04 Sept – End of the Road Festival, Dorset
22 Nov – The Portland Arms, Cambridge
23 Nov – Prince Albert, Brighton
24 Nov – The Cookie, Leicester
25 Nov – The Actress & Bishop, Birmingham
26 Nov – Thekla, Bristol
28 Nov – Leaf, Liverpool
29 Nov – Brudenell Social Club, Leeds,
30 Nov – King Tuts, Glasgow
01 Dec – Deaf Institute, Manchester
03 Dec – The Loft, Southampton
04 Dec – Omeara, London
(support act: Katie Malco for Nov/Dec shows)
2022
29 Mar – Botanique Rotonde, Brussels, Belgium*
30 Mar – Paradiso Noord, Amsterdam, Netherlands*
31 Mar – Artheatre, Cologne, Germany*
02 Apr – Molotow Muzik Club, Hamburg, Germany*
03 Apr – Musikforeningen Loppen, Copenhagen, Denmark*
04 Apr – Atlas, Aarhus, Denmark*
06 Apr – Oslo Parkteatret, Oslo, Norway*
07 Apr – Nalen, Stockholm, Sweden*
09 Apr – Lido, Berlin, Germany*
10 Apr – TRAFO, Jena, Germany*
12 Apr – Chelsea, Vienna, Austria*
13 Apr – Milla, Munich, Germany*
14 Apr – Bogen F, Zürich, Switzerland*
05 Jun – Primavera Sound, Barcelona, Spain
* with Lucy Dacus