Today, Toro y Moi, a.k.a Chaz Bear, announces he has signed with Secretly Group label Dead Oceans. In conjunction with the signing news, he's also confirmed that a new Toro y Moi album is set to be released in 2022 with the new label. Dead Oceans is an independent record label established in 2007 featuring luminaries like Japanese Breakfast, Khruangbin, Phoebe Bridgers, Bright Eyes, Mitski, Slowdive and more.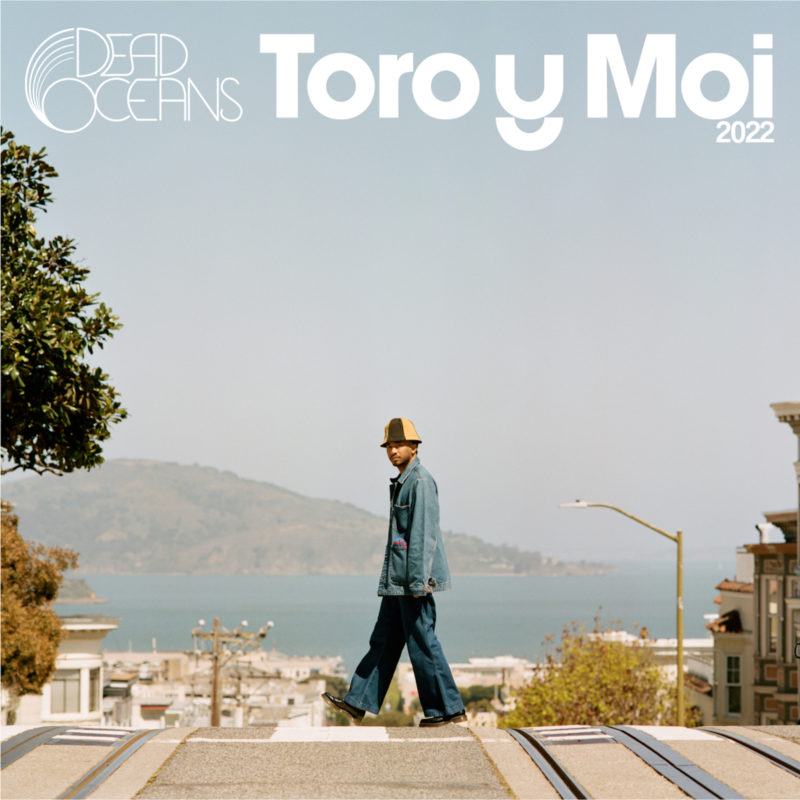 Speaking about joining the Dead Oceans family, Chaz Bear shares, "I'm excited to begin this next chapter with Secretly / Dead Oceans! Throughout the years they've continually maintained a conscious eye on the state of independent music and are pushing the boundaries of popular music. Thanks again to all my fans and supporters in making it this far with my music, your love and time is appreciated!"
Phil Waldorf, Dead Oceans co-founder says, "Toro y Moi's music has been omnipresent in our lives for over a decade now. Chaz has so many fans at Dead Oceans, and we've daydreamed a lot about what it would be like to get to work together. Chaz has such creative ambitions for Toro y Moi, and we can't believe we get to wake up every day not just as fans, but as partners in his next chapter."
"Yes, exactly what Phil said," EO Deines of Dead Oceans' A&R says, "Chaz has been both a pal and a hero to several of us here for coming right up on 12 years. In both his production and visual choices, he always seems to be just around the curve – and he finally let us hitch a ride. His fingerprint on culture is undeniable. Pleased as punch and tickled pink to finally be in proper cahoots with this icon for whatever's next."
Toro y Moi is the 12+ year project of South Carolina-reared, Bay Area-based Chaz Bear. In the wake 2008's global economic collapse, Toro y Moi emerged as a figurehead of the beloved sub-genre widely known as chillwave, the sparkling fumes of which still heavily influence musicians all over today. Over the subsequent decade, his music and graphic design has far, far surpassed that particular designation. Across 9 albums with the great Carpark label, he has explored psych-rock, deep house, UK hip-hop; R&B and well-beyond without losing that rather iconic, bright and shimmering Toro y Moi fingerprint. As a graphic designer, Bear has collaborated with brands like Nike, Dublab and Van's. And as a songwriter and producer, he's collaborated with other artists like Tyler, The Creator, Flume, Travis Scott, HAIM, and Tegan and Sara. His first album with Dead Oceans is in the works for 2022 — and it absolutely slaps.
Stay tuned for more from Toro y Moi coming soon.