Kevin Morby and The Salvation Choir are proud to present "This Is A Photograph (The Salvation Choir Version)," a new reimagining of the title track from Morby's acclaimed 2022 album.  The Salvation Choir is a Congolese rumba choir from Congo and Tanzania based in Kevin's hometown of Kansas City. "This Is A Photograph (The Salvation Choir Version)" is a stirring iteration of Morby's original, and is presented alongside a new website on which others can access stems, instrumentals, tutorials and templates so they can make their own family history epics. Kevin Morby elaborates:
"At some point last year, a few of you reached out with the request of getting the music to my song 'This Is A Photograph' so you could make your own version and tell your own family's history. I found this incredibly interesting and had never gotten such requests about any of my other songs before. I have decided to heed the call of those few who reached out and I have made a website.
In celebration of this website, and to lead with an example, I reached out to one of my favorite bands, Kansas City's own The Salvation Choir, to see if they would want to make their own version of 'This Is A Photograph' and was over the moon when they agreed. They created their own version in which they reinterpreted the music in their Congolese Rumba style and reworked the lyrics to their own story and sang in both English and Swahili to provide the listener with a window into their past."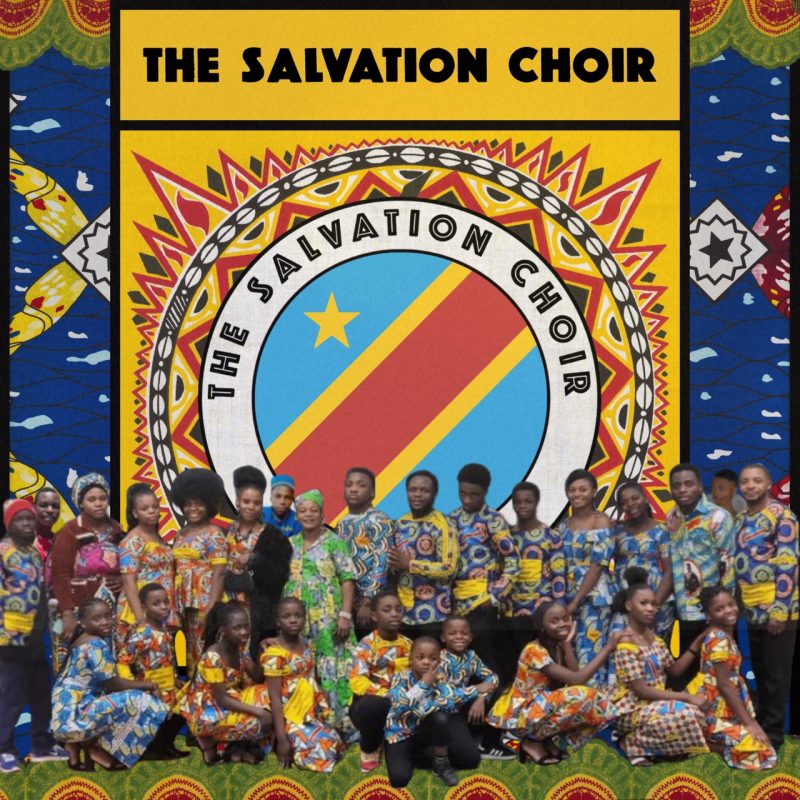 Pelo King Wilondja, The Salvation Choir's 15-year-old drummer, states: "We met Kevin at one of our practices. I didn't know who he was at first but then our friend played us his music and I started really liking his songs. Now he's in my top ten. He invited us to his concert and I was actually sweating because it was so good. Kevin asked us if we wanted to remake his song to be about our family's history and play it in our style. It was my first time recording drums in a real studio. We loved his idea because photographs are really important to our family and we're always playing music together. There are over 20 members in the choir and everyone has their own story. The song starts out in Africa and it ends in Kansas City where we all live now. It's about our family's history and how we got here."
LISTEN TO "THIS IS A PHOTOGRAPH (THE SALVATION CHOIR VERSION)"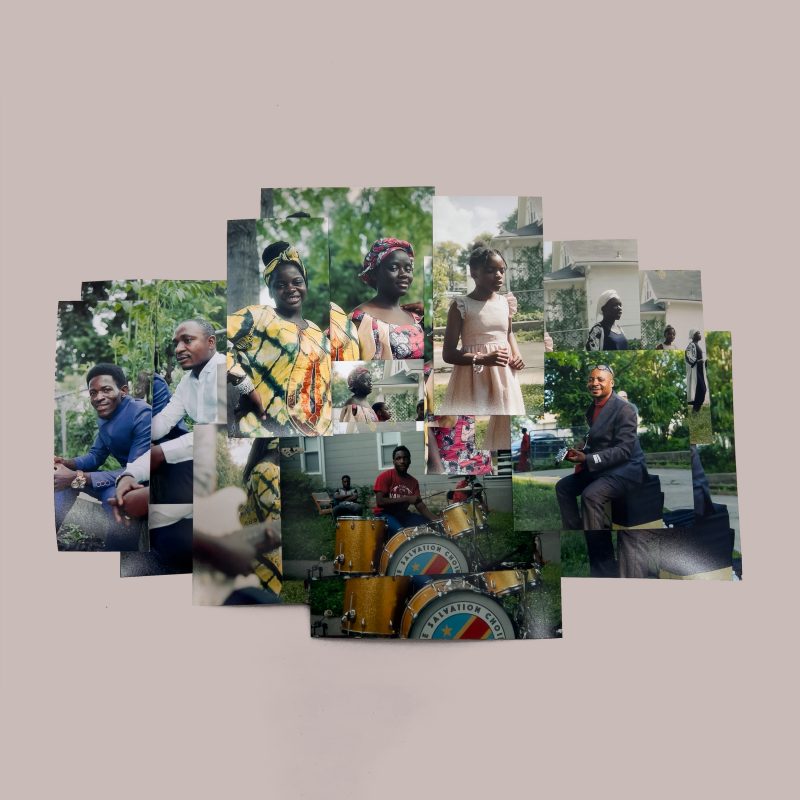 VISIT THISISAPHOTOGRAPH.COM
This month will also see the release of More Photographs (A Continuum), Morby's companion piece to last year's This Is A Photograph.  Here, Morby returns to his landmark album's bottomless themes with new wisdom, new imagination, and the winking, looping callbacks that tie his full body of work together in uniquely special ways.  "With every collection of songs," says Morby, "I feel I have to cast them out of me before moving onto the next project, and here I knew that what I had begun with This Is A Photograph was not finished. Releasing this collection is me tying a bow on that time and place in my creative life." With a luxurious nine tracks – three re-imaginings and six brand new songs – More Photographs (A Continuum) is prequel, sequel and primer to an already rich and generous record from one of our most luminous modern songwriters. More Photographs (A Continuum) will be available on vinyl in the fall and is available to pre-order now.
PRE-ORDER/PRE-SAVE MORE PHOTOGRAPHS (A CONTINUUM)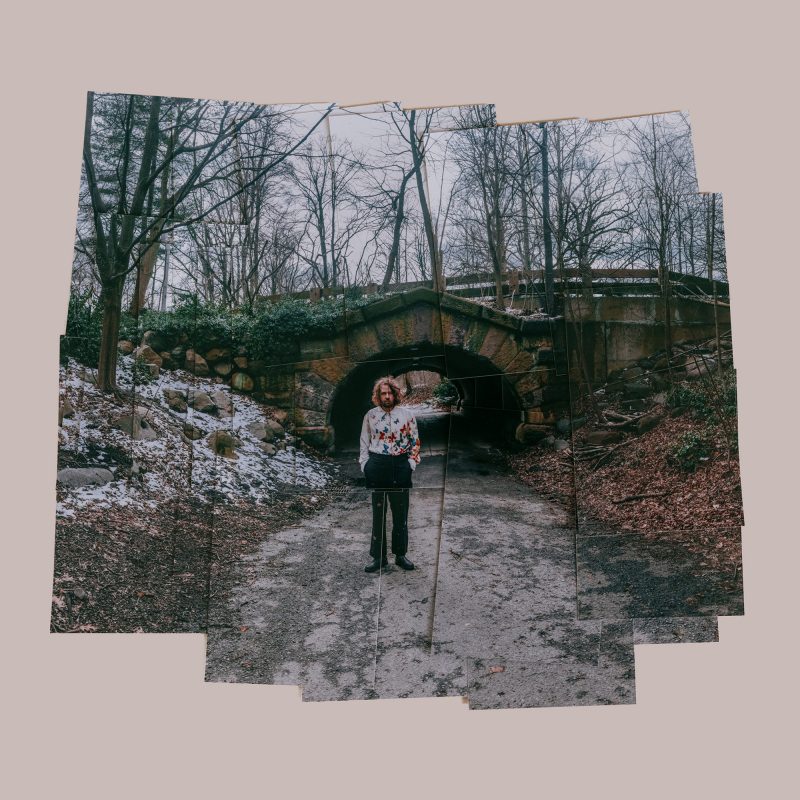 KEVIN MORBY TOUR DATES  (NEW DATES IN BOLD)
Fri. June 2 – Aarhus, DK @ Northside Festival
Sat. June 3 – Malmö, SW @ Plan B
Mon. June 5 – Manchester, UK @ New Century
Tue. June 6 – Bristol, UK @ SWX
Wed. June 7 – London, UK @ Roundhouse
Fri. June 9 – Gent, BE @ Vooruit
Fri. June 9 – Sun. June 11 – Hilvarenbeek, NL @ Best Kept Secret
Mon. June 12 – Zurich, CH @ Dynamo Saal
Tue. June 13 – Milan, IT @ Giardino Della Triennale
Wed. June 14 – Ferrara, IT @ Ferrara Sotto Le Stelle
Thur. June 15 – Munich, DE @ Strom
Fri. June 16 – Sun. Jun 18 – Vilnius, LI @ 8 Festival
Fri. June 16 – Dresden, DE @ Beatpol
Mon. June 19 – Warsaw, PL @ Proxima
Tue. June 20 – Poznan, PL @ Tama
Wed. June 21 – Berlin, DE @ Columbia Theater
Fri. June 23 – Vienna, AU @ Akzent
Sat. June 24 – Krakow, PL @ Kwadrat
Sun. June 25 – Budapest, HU @ Akvárium Klub
Tue. June 27 – Ljubljana, SL @ Kino Siska
Wed. June 28 – Geneva, CH @ Usine
Fri. June 30 – Paris, FR @ Days Off Festival
Sat. July 1 – Petit Couronne, FR @ Theatre de Verdure
Sun. July 2 – La Rochelle, FR @ La Sirene
Mon. July 3 – Toulouse, FR @ Le Bikini
Wed. July 5 – Lisboa, PT @ LAV
Thur. July 6 – Porto, PT @ Hard Club
Fri. July 7 – Madrid, ES @ Mad Cool Festival
Sat. July 8 – Six-Fours-les-Plages, FR @ Pointu Festival
Aug. 25- Aug. 27 – Tisbury, MA @ Beach Road Weekend
Sun. Aug. 27 – Rockville Centre, NY @ Madison Theatre at Molloy University
Wed. Sep. 27 – Auckland, NZ @ Hollywood Avondale
Thur. Sep. 28 – Wellington, NZ @ Meow
Sat. Sep. 30 – Sydney, AUS @ Factory Theatre
Sun. Oct. 1 – Sapphire Coast, AUS @ Wanderer Festival
Tue. Oct. 3 – Melbourne, AUS @ Northcote Theatre
Thur. Oct. 5 – Eltham, AUS @ Eltham Hotel
Fri. Oct. 6 – Brisbane, AUS @ Princess Theatre
Sat. Oct. 7 – Adelaide, AUS @ Summertown Studio
Sun. Oct. 8 – Perth, AUS @ The Rechabite
Sat. Dec. 2 – Riviera Maya, MX @ Wilco's Sky Blue Sky