Khruangbin – the trio of Laura Lee Ochoa (bass), Mark Speer (guitar), and Donald "DJ" Johnson (drums) – present new single, "Pelota," alongside its accompanying video, directed by Hugo Rodrigues Rodriguez, written by Alvaro Sotomayor and produced by Glassworks Creative Studio. The track is off of their highly-anticipated new album, Mordechai, out next Friday, June 26th on Dead Oceans in association with Night Time Stories. "Pelota" follows the "bright, soothing" (Rolling Stone) "So We Won't Forget" and lead single "Time (You and I)." "A Texan band with a Thai name singing a song in Spanish, loosely based on a Japanese movie," says Khruangbin of the track, which opens with a flurry of guitar and Ochoa, Speer, and Johnson's sun-tinged unison vocals.
Mordechai comes two years after the release of Khruangbin's beloved and acclaimed breakthrough, 2018's Con Todo El Mundo, and was preceded earlier this year by Texas Sun, the group's collaborative EP with Leon Bridges. As a first for the mostly instrumental band, Mordechai features vocals prominently on nearly every song. It's a shift that rewards the risk, reorienting Khruangbin's transportive sound toward a new sense of emotional directness, without losing the spirit of nomadic wandering that's always defined it.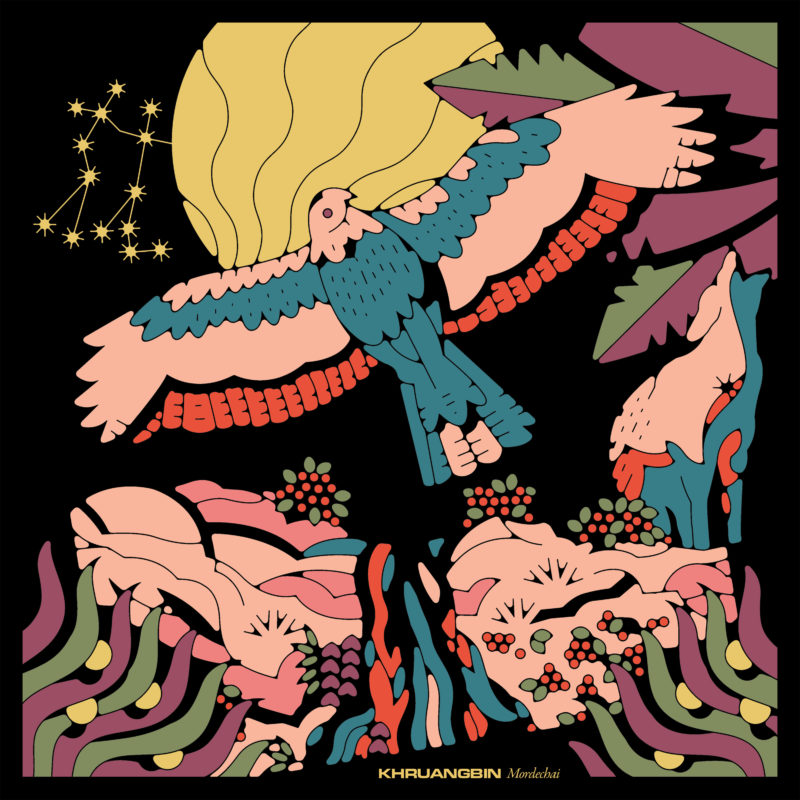 In conjunction with the upcoming release of Mordechai, Khruangbin have also relaunched AirKhruang, their popular flight playlist generator tool that gives fans a platform to enjoy their music curation when travel is not possible. "Shelter In Space" sends listeners on a musical voyage from the safety of their homes by utilizing Spotify's music attributes to generate custom playlists set for a user-chosen activity and duration.