shame have released their long-anticipated new album, Drunk Tank Pink, via Dead Oceans.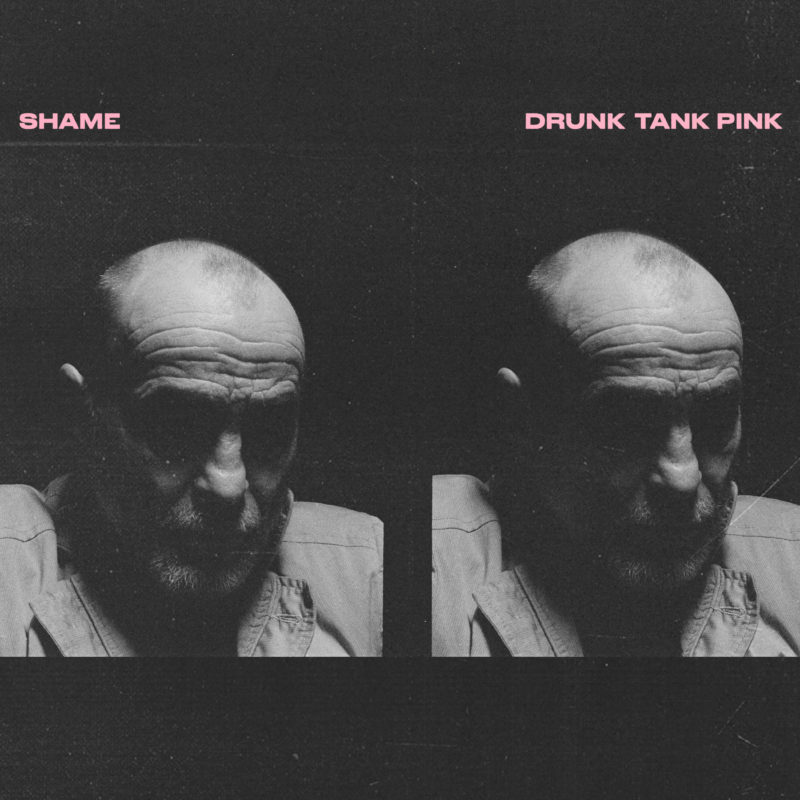 There are moments on Drunk Tank Pink where you almost have to reach for the sleeve to check this is the same band who made 2018's Songs Of Praise. Such is the jump shame have made from the riotous post-punk of their debut to the sprawling adventurism laid out in the bigger, bolder James Ford produced follow-up.
In a room (well, more of a cupboard that used to house a washing machine until it was lugged outside and replaced with a bed) painted in a shade of pink used to calm down drunk tank inmates, Steen cocooned himself away to reflect and write. In the room dubbed 'the womb' – through the prism of his own surrealistic dreams – he addressed the psychological toll life in the band had taken on him. The disintegration of his relationship, the loss of a sense of self and the growing identity crisis both the band and an entire generation were feeling.
"The common theme when I was catching up with my mates was this identity crisis everyone was having," reflects Steen. "No one knows what the fuck is going on."
"It didn't matter that we'd just come back off tour thinking, 'How do we deal with reality!?'" agrees guitarist Sean Coyle-Smith. "I had mates that were working in a pub and they were also like, 'How do I deal with reality!?' Everyone was going through it."
Coyle-Smith took a different tac to Steen and barricaded himself in his bedroom. Barely leaving the house and instead obsessively deconstructing his very approach to playing and making music, he picked apart the threads of the music he was devouring (Talking Heads, Nigerian High Life, the dry funk of ESG, Talk Talk…) and created work infused with panic and crackling intensity.
 "For this album I was so bored of playing guitar," he recalls, "the thought of even playing it was mind-numbing. So I started to write and experiment in all these alternative tunings and not write or play in a conventional 'rock' way."
The genius of Drunk Tank Pink is how Steen's lyrical themes dovetail with the music. Opener Alphabet dissects the premise of performance over a siren call of nervous, jerking guitars, its chorus thrown out like a beer bottle across a mosh pit. Nigel Hitter, meanwhile, turns the mundanity of routine into something spectacular via a disjointed jigsaw of syncopated rhythms and broken wristed punk funk. The result is an enormous expansion of shame's sonic arsenal.