Today, shame — the UK-based quintet led by frontman Charlie Steen — unveil "Six-Pack," the new single/video from Food for Worms, their new album out February 24th on Dead Oceans. Quickly becoming a fan favorite during the band's recent live sets, "Six-Pack" is shame at their punchiest and most pulsating. Following lead single "Fingers Of Steel," "Six-Pack" sees shame enter a new, surreal landscape, as reflected in Food for Worms' cover artwork designed by acclaimed artist Marcel Dzama. It's suggestive of what is left unsaid, what lies beneath the surface, the farcical and fantastical everyday that we are living in, a society where both everything and nothing is possible.
On "Six-Pack," Steen adds: "'Six-Pack' is essentially the opposite of a Room 101; instead it's a room where all your wildest desires can come true and will be showered upon you. Be it commodities, self-obsession, foods and B-lister celebrities, it'll all be there if you want it to. You've done time behind bars and now you're making time in-front of them. It's time to make up for anything you've lost or wasted, it's time to get it all."
"Six-Pack" arrives alongside a video directed by Gilbert Bannerman and animated by Cyrus Hayley, featuring a warped reinvention of Napoleon befitting of New Year's resolution season. Bannerman explains: "The idea was to make a parody of a middle aged bloke thinking he's a king for going to the gym once. I read a lot about Napoleon and thought it would be a laugh to make it about him. The style comes from trying to make my youth spent playing PS1 not entirely wasted."
WATCH/LISTEN TO "SIX-PACK" NOW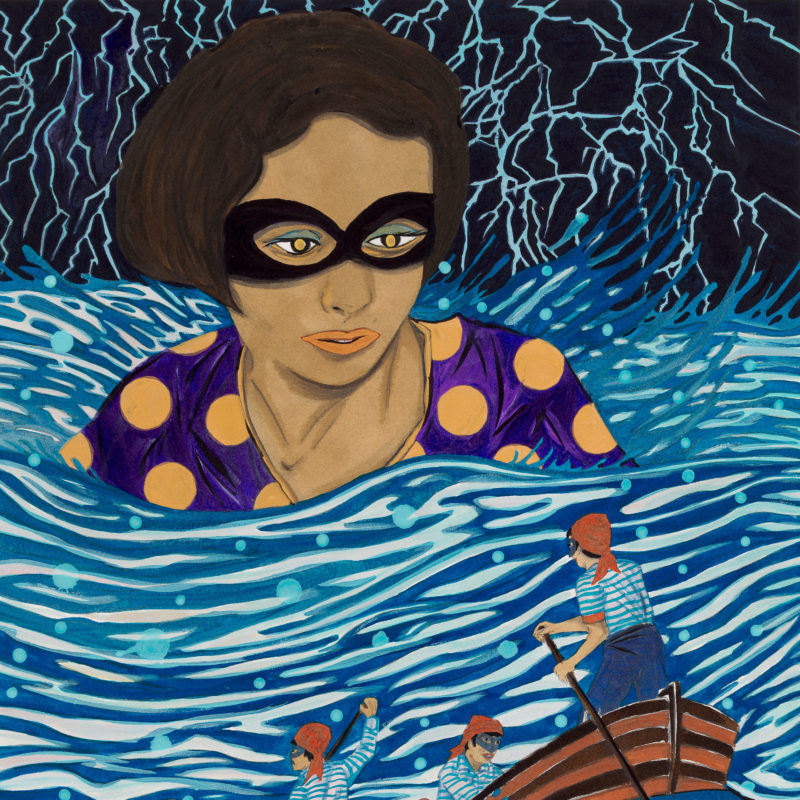 On one hand, shame's new album Food for Worms calls to mind a certain morbidity, but on the other, it's a celebration of life; the way that, in the end, we need each other. Food for Worms is an ode to friendship, and a documentation of the dynamic that only five people who have grown up together — and grown so close, against all odds — can share.
It's through this, and defiance, that shame have continually moved forward together; finding light in uncomfortable contradictions and playing their vulnerabilities as strengths: the near breakdowns, identity crises, Steen routinely ripping his shirt off on-stage as a way of tackling his body weight insecurities. Everything is thrown into their live show, and the best shows of their lives are happening now.
Now they arrive, finally, at a place of hard-won maturity. Enter: Food for Worms, which Steen declares to be "the Lamborghini of shame records."
PRE-ORDER/PRE-SAVE FOOD FOR WORMS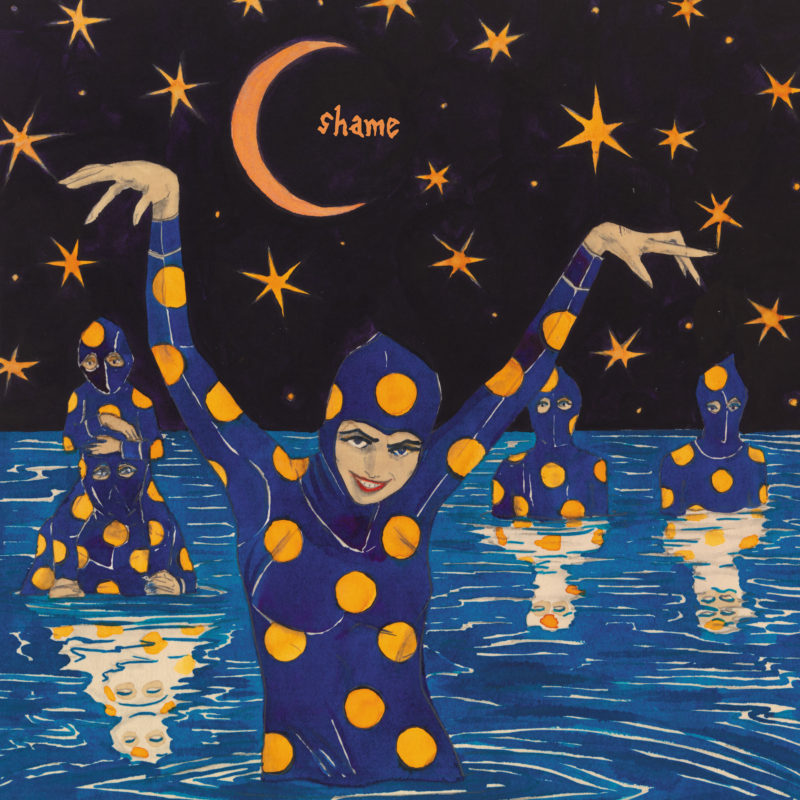 shame Tour Dates (New Dates in Bold)
Tue. Feb. 28 – Dublin, IE @ Button Factory
Wed. Mar. 1 – Dublin, IE @ Button Factory
Fri. Mar. 3 – Glasgow, UK @ SWG3
Sat. Mar. 4 – Newcastle, UK @ Boiler Shop
Sun. Mar. 5 – Leeds, UK @ Stylus
Tue. Mar. 7 – Sheffield, UK @ Leadmill
Wed. Mar. 8 – Liverpool, UK @ Invisible Wind Factory
Thu. Mar. 9 – Bristol, UK @ SWX
Sat. Mar. 11 – Manchester, UK @ New Century Hall
Sun. Mar. 12 – Cardiff, UK @ Tramshed
Tue. Mar. 14 – Nantes, FR @ Stereolux
Wed. Mar. 15 – Paris, FR @ Cabaret Sauvage
Thu. Mar. 16 – Bordeaux, FR @ Rock School Barbey
Sat. Mar. 18 – Lisbon, PT @ LAV
Sun. Mar. 19 – Madrid, ES @ Nazca
Mon. Mar. 20 – Barcelona, ES @ La 2 de Apolo
Wed. Mar. 22 – Nimes, FR @ Paloma
Thu. Mar. 23 – Milan, IT @ Magnolia
Fri. Mar. 24 – Zurich, CH @ Plaza
Sun. Mar. 26 – Munich, DE @ Technikum
Mon. Mar. 27 – Berlin, DE @ Astra
Tue. Mar. 28 – Hamburg, DE @ Markthalle
Thu. Mar. 30 – Oslo, NO @ Vulkan
Fri. Mar. 31 – Stockholm, SE @ Debaser
Sat. Apr. 1 – Copenhagen, DK @ VEGA
Tue. Apr. 4 – Cologne, DE @ Floria
Wed. Apr. 5 – Brussels, BE @ AB
Thu. Apr. 6 – Amsterdam, NL @ Melkweg
Fri. Apr. 28 – London, UK @ Brixton Academy
Sat. May 6 – Atlanta, GA @ Shaky Knees Festival
Sun. May 7 – Nashville, TN @ Basement East *
Tue. May 9 – Asheville, NC @ The Grey Eagle *
Wed. May 10 – Durham, NC @ Motorco Music Hall *
Fri. May 12 – Baltimore, MD @ Ottobar *
Sat. May 13 – Philadelphia, PA @ Union Transfer *
Sun. May 14 – Brooklyn, NY @ Warsaw *
Tue. May 16 – Boston, MA @ The Sinclair *
Thu. May 18 – Montréal, QC @ Foufounes Électriques
Fri. May 19 – Ottawa, ON @ Club SAW
Sat. May 20 – Toronto, ON @ Lee's Palace
Mon. May 22 – Kalamazoo, MI @ Bell's Eccentric Cafe *
Wed. May 24 – Chicago, IL @ Thalia Hall *
Fri. May 26 – St. Louis, MO @ Off Broadway *
Sat. May 27 – Lawrence, KS @ The Bottleneck *
Sun. May 28 – Fayetteville, AR @ George's Majestic Lounge *
Tue. May 30 – Dallas,TX @ Granada Theater *
Fri. Jun. 2 – Austin, TX @ The Scoot Inn *
Sat. Jun. 3 – Houston, TX @ White Oak Music Hall *
Sun. Jun. 4 – New Orleans, LA @ Toulouse Theatre *
* w/ Been Stellar